Welcome to Our Clinic!
We wish to provide a service that is above and beyond the usual experience many people have become use to. A service that we as dentists would want for our own care. We wanted our treatments to be carried out to perfection, to achieve exceptional results.

We can give you the smile and confidence that you have always dreamt of with our complete smile makeover services . Our highly experienced dental  team is trained and certified in the EU as well as in USA. We are very proud to be able to bring a multi-disciplinary approach to our dental work.
Your newly designed smile can make you look years younger and give a real, long lasting confidence boost. We can positively transform the way you look and feel forever.
The Latest Trends in Esthetic Dental Care
Proudly implementing the latest trends in the world of Esthetic dental care. Following it with continuous education of our doctors and the latest technology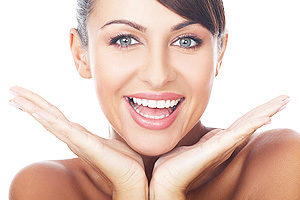 " My friend recommended Dr. Situm for my dental implant surgery. I had to visit Split three times within one year. At the beginning it sounded like a hustle, but now when I see the results I have no regrets. Would do it again!"
Kirsten Lorsched,

42 years