Warranty terms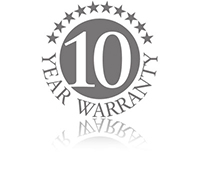 "Ministry of Smile" provides 5 years guarantee for the structural elements of the implant and 10 years guarantee for an osseointegrated implant if you keep the excellent oral hygiene and regular check-ups at least ones a year.

Our practice provides 3 year guarantee on removable metal dentures, 5 year guarantee on crowns and bridges and for the structural elements of the implant. If you have any problems that you believe are covered by guarantee, please contact our dental practice.
Requirement
Keeping the regular dental check-ups recommended by your dentist and maintaining excellent oral hygiene.

Guarantee will be invalidated in the following cases:

- neglected or poor oral hygiene
- incorrect usage of dental prostheses (f. i. wearing full dentures during the night)
- if removable restoration such as partial dentures or full dentures are not kept and maintained properly.
- in case of accidental damage, for example dropping dentures
- if the patient does not visit a dentist for a routine check-up at least once a year
- if the dentists' instructions are not followed
- natural reducing of the gum tissue or teeth bone
- losing or gaining a substantial amount of weight during a short period of time
- general sickness may have negative effects on the dental condition and chewing organs (for example diabetes, epilepsy, osteoporosis, condition after radiation or chemotherapy).
- having a treatment by a different surgeon without preliminary consultation.
- if the patient is a smoker.
Price list
Listed prices are for routine dental procedures. Prices include consultations, treatment planning, anesthesia, temporary crowns and regular check-ups (recall). The prices for surgery are basic. Depending on the amount of used materials (bone graft, PRF, membranes) and technologies, final value can vary.
Promotions
Shutz Dental - german dental implants

390 €
Dental Prosthetics
Metal-ceramic crown

180 - 210 €

Full ceramic crown

280 €

Alumina crown

410 €

Zirconium (cercon) crown

280 - 410 €

Veener

360 - 600 €

Plastic dentures

480 - 600 €

Partial wironit dentures

610 €
Oral Surgery
Tooth extraction

25 - 50 €

Alveotomy

80 €

Apicotomy (root resection)

105 €

Bone graft

from 200 €

Colagen membrane

from 200 €

PRF membrane

90 €

Sinus lifting inner

260 €

Sinus lifting outer

650 €
Implantology
Implant placement

590 - 680 €

Implant with abutment and metal-ceramic crown

870 - 1100 €

Implant with zirconium abutment and crown

1130 - 1220 €
Periodontology
Hygenic treatment-cleaning with ultrasonic instruments and sandblasting

70 €

Subgingival scaling and root planing

65 €

Soft tissue transplant

90 €
Esthetic and Conservative Dentistry
Composite filling

30-80 €

Root-canal treatment

100 €

Tooth whitening

260-330 €
Facial Aesthetics & Wrinkle Treatment
Hyaluronic filers (per 1ml dose)

330 €

PRP treatment

340 €

Botox

390 €
The deadline for manufacturing the prostethic structures is 5-7 working days. For express service (less than 5 days) price is 30% higher.
Prices are valid for cash payments only. 50% of the total amount for treatment is paid at the start of the treatment and the rest when the treatment is finished.
Discount - 10 % FOR TREATMENT OVER 4000 €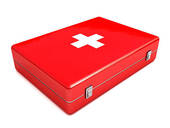 Dental Emergencies
"Ministry of Smile" provides emergency services for out-of-working-hours appointments. We charge 200 € on the top of treatment cost as per our price list.
This extra cost does not imply to our dental implant patients and dental tourists coming to our clinic as we schedule their arrival in advance. For dental emergency service we provide free transfer by our company car to (and back) our clinic in 10 km distance.